Catrina Shurtleff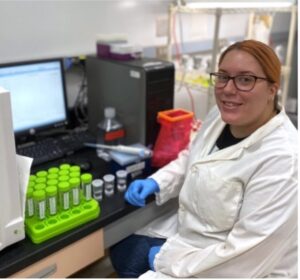 I am a research specialist with an MS in Microbiology.  I have been maintaining the lab's in-house phytoplankton culture collection and working with students to carry out experiments on the interactions between pico-phytoplankton and their environment (clay minerals, heterotrophic bacteria). I am also exploring how nano-diatoms, pico-prasinophytes, and pico-cyanobacteria contribute to the biological carbon pump. I am interested in how nutrient limitation affects the aggregation of very small (<5 µm) phytoplankton.
Yuuki Niimi
I am a second-year Ph.D. student in Environmental Life Science. I work with the Bermuda Institute of Ocean Sciences studying zooplankton ecology, taxonomy, and the contribution of their fecal pellets to the oceanic carbon cycle in the Sargasso Sea. I received my B.Sc. in Marine Biology from the University of Hawaiʻi at Mānoa and graduated with an MS (M.Res.) in Ocean Science from the University of Southampton. I have a wide range of interests relating to taxonomy, biogeography, and biodiversity as well as the conservation of varying open ocean and deep-sea ecosystems.
Ashley Foster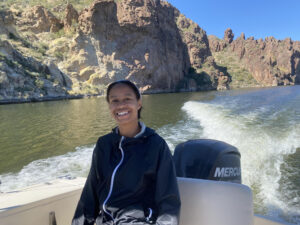 My name is Ashley Foster and I am a PhD student in the Environmental Life Sciences program. My work focuses on freshwater water management and environmental causes of harmful algal blooms in freshwater lakes. In addition, I study the spatial distribution of water quality parameters in the Gila watershed in metro Phoenix. The goal of my work is to support freshwater management practices with scientific research.
Andrea Brenner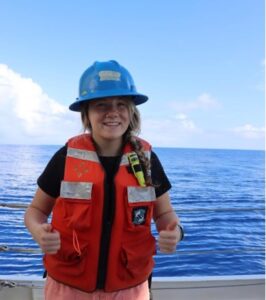 I am a first year Ph.D. student in Environmental Life Sciences and currently researching sinking particles and their microbial communities collected in the Sargasso Sea. The primary goal of my research is to understand how microorganisms change the structure and content of sinking particles that affect the carbon sink. My interests include climate change, oceanography, and environmental chemistry. I hope to become a teacher once I receive my PhD, where I will try to inspire a passion of STEM in the next generations.
Tiffany Lewis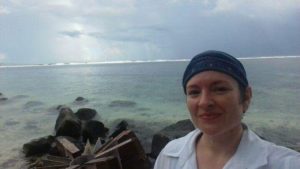 I am an Environmental Life Sciences PhD candidate co-advised by Dr. Susanne Neuer and Beth Polidoro. My research focuses on assessing persistent organic pollutants, heavy metals, and debris in American Samoa. The goals are to evaluate potential hazards of local pollution, listen and incorporate community input, and bring together key players to apply solutions for pollution.
In recent years, I have become increasingly involved in online teaching and curriculum development in SoLS. I am interested in how we can continue to improve the online educational experience, and how we can better support students, TAs, and professors as education continues to move online.
Britni Livar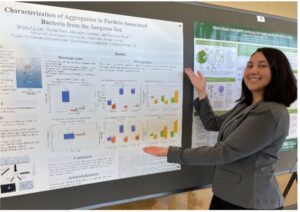 I am a research specialist in the Neuer lab. I study the growth and aggregate formation of particle-associated heterotrophic marine bacteria from the Sargasso Sea to understand their contribution to the biological carbon pump. I am, also, exploring carbon utilization and the relationship between phytoplankton, bacteria, and their respective exudates.
Alejandro Estrada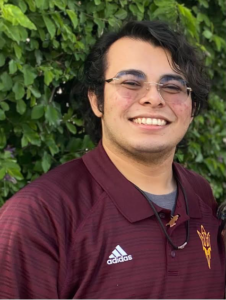 I am an undergraduate student majoring in Biological Sciences and minoring in Music. I routinely prepare media for phytoplankton cultures and have been learning about proper culturing procedures and sterile techniques. I have aided graduate students with carrying out experiments on heterotrophic bacteria aggregation. I am interested in the bacterial communities on microplastics in the ocean and their interaction with phytoplankton.
Kayla Tran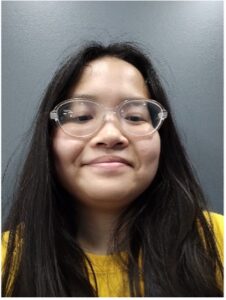 I am a senior undergraduate student pursuing a BS in Microbiology. My research interests involve heterotrophic marine bacteria and their interactions with lithogenous clay particles.
Janna Hynds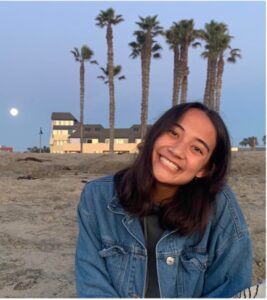 My name is Janna Hynds and I am an Honors undergraduate student pursuing concurrent degrees in Conservation Biology and Ecology & Earth and Environmental Studies. I joined the Neuer lab in the hopes of learning more about microbiology and oceans. I am currently working on quantifying and identifying bloom-forming algae in lake samples from Saguaro Lake to investigate if there is a relationship between algae and watercolor in different seasons. I hope to pursue further education in the upcoming years with the goal of spreading ocean conservation knowledge to future STEM students.
Bianca Nahir Cruz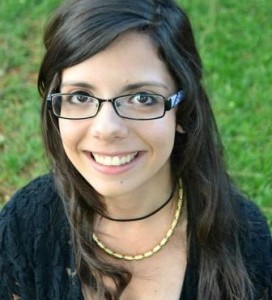 I graduated with an Environmental Life Sciences Ph.D. where I explored the mechanisms by which pico-phytoplankton contribute to the ocean's biological carbon pump. My research interests also involved the microbial ecology of sinking particles.
Kassandra Dudek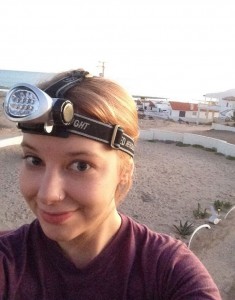 I graduated with an Environmental Life Science Ph.D. from ASU where I pursued research on how anthropogenic pollutants, namely microplastics, at the ocean surface impact microbial community composition and function, or vice-versa.  Also, I focused on how phytoplankton aggregation enhances the export of microplastics, which act as an artificial microbial reef, from the surface layer and how that enhancement could impact carbon cycling.
Marc A. Fontánez Ortiz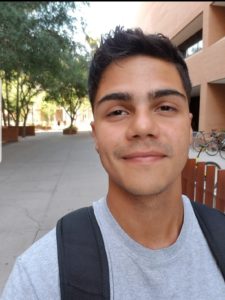 On a more personal level, I am a first-generation student with a B.Sc. in Microbiology from the University of Puerto Rico – Humacao, and a MS in Microbiology at ASU. Although I grew-up on an island, my passion for microbial oceanography became apparent after an internship in Woods Hole Oceanographic Institution through the Partnership Education Program. Thereafter, I have found myself working between disciplines, like astrobiology or biogeochemistry and aspire to obtain a PhD in a related field. For those, who like me, grew-up with socioeconomic disadvantages, just keep striving, open your own doors and always remember your goals and accomplishments.
Nicole Coots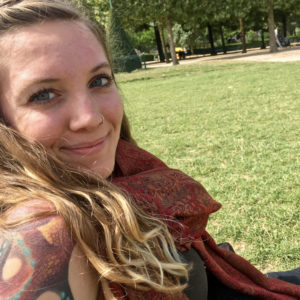 I am a second-year Evolutionary Biology PhD student who is interested in the complexities of endosymbiosis among marine microbial eukaryotes. I am particularly interested in photosymbiosis and the factors that allow this kind of relationship to occur between unrelated organisms.
Past Members
PhD:
Dr. Francesca De Martini
Dr. Wei Deng
Dr. Jessica Amacher
Dr. Kassandra Dudek
Dr. Bianca Nahir Cruz
Post-docs and Visiting Scholars:
Dr. Stephanie Wilson
Dr. Andres Cianca
Dr. Peer Helmke
MS and Undergraduates:
Catrina Shurtleff
Marc A. Fontánez Ortiz
Jazmine Russell
Megan Wolverton
Kyle Kinzler
Ian Anderson
Ben Brugman
Brian Eddie
Shikha Gupta
Gwendolyn Hoenicke
Kate Meltzer
Becky Mestek
Alexis Pasulka
Alissa Rickborn
Philip Tarrant
Tyler Sawyer
Ali Freibott
Amy Hansen
Marissa Ivie
Mark Wiener
Kimberly Mohabir
Cora McHugh
Demetra Hamill
Frank Keck
Nate Muñoz
Holly Celaya
Maira Nieto
Luis Romero
Daniel Jasso-Selles
Jonathan Durkin
Celeste Delaune
Tyla Kanteena
Patricia Ibalo
Makena Diller
Daniel Johnson
Nisha Velu
Kevin Roy
Samantha Brozak
Samer Aouad
Lindsey Cunningham